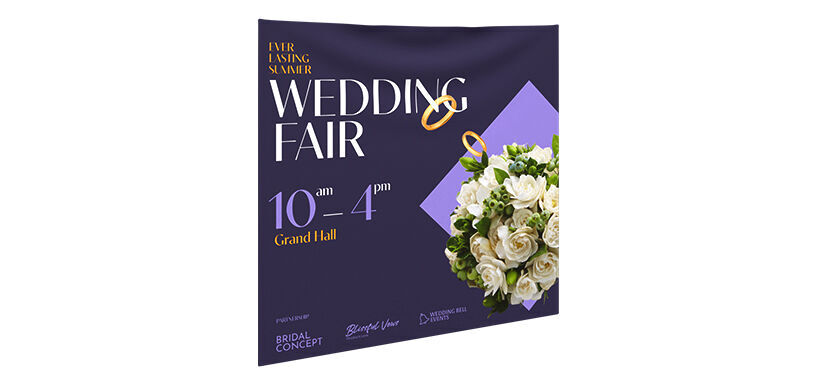 Set Your Business Apart With Unique and Vibrant Backdrops
Create bright, colorful backdrops that engage event attendees and immerse them in your booth's experience. A staple at trade shows, conferences, and red-carpet events, backdrops serve as additional décor and allow visitors to take photos. Apply your brand colors, highlight sponsors' logos, or print unique backgrounds to establish continuity in your area.
Create Backdrops You'll Be Proud to Display
Find a size that fits your event space. Our largest size is 120" x 96", while the smallest is 60" x 96". Mid-range dimensions are 84" x 84" and 96" x 96".
Select a material that matches your design and budget. If you're setting up outdoors, choose the more affordable standard 13 oz. vinyl or the 18 oz. vinyl.
Design for one or both sides to maximize your backdrop. Increase photo opportunities with a background design on both sides. One-sided printing is recommended for smaller event booths or areas.