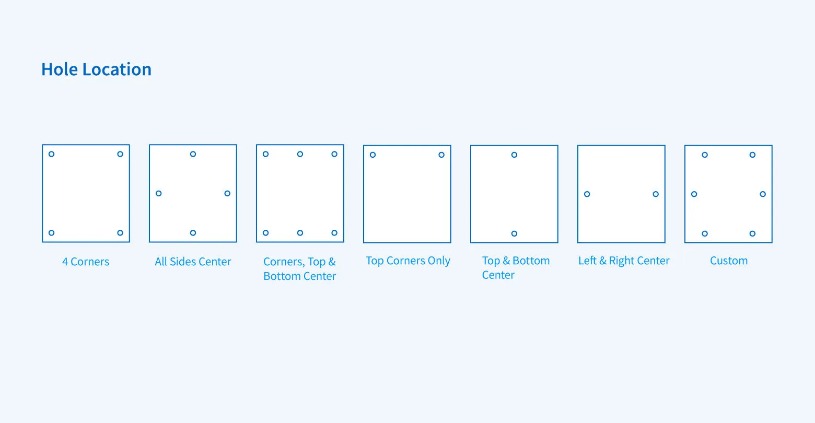 Install sturdy aluminum signs to keep your parking lot, drop-off points, and any high-traffic areas safe for all customers. Clear and easy-to-read parking or informational signages help ensure everyone follows observes parking rules and traffic regulations. Read on to know more about the available displays and how you can design them on eSigns.
Choose Between Two Sturdy and Customizable Aluminum-Made Signs
Solid Aluminum are great for long-term displays. After your first purchase, you won't have to worry about replacing it for another five years. The rustproof aluminum keeps your informational or directional sign as good as new all year round, and it protects your sign against rain or snow. It comes in vertical 12" x 18" and in horizontal 18" x 12" options. All orders come with pre-drilled mounting holes for attaching to fences, walls, wooden posts, and many other surfaces.
Aluminum Composite signs are made of corrugated plastic sandwiched between two pre-painted aluminum sheets. Its material makes it easier to carry around compared to the heavier aluminum-made parking signs. It also offers more alternatives in terms of sizes and design visibility. Choose from 12" x 18", 24" x 18", or 24" x 24" signs with printing on one or both sides.
Got no design background or program for creating your aluminum sign? Check out the parking lot sign templates you can edit easily on your browser. There are also parking garage templates available for commercial and residential buildings. Just upload your design file to the site or select "Use Online Design Tool" on the product page to start from a blank canvas.
---
Don't see what you're looking for?