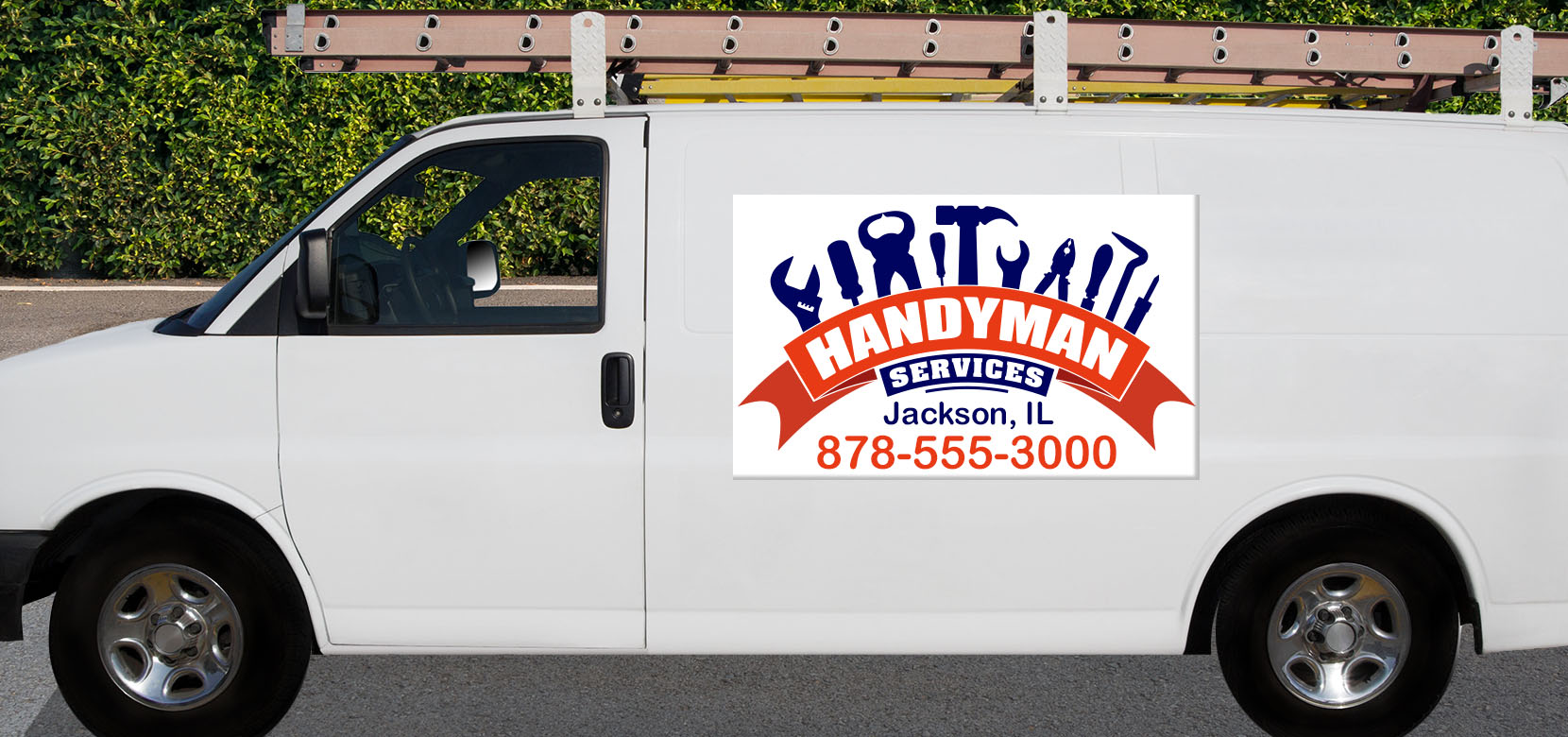 Easy to Use and Durable Magnetic Van Signs
Maximize advertising opportunities and add custom magnetic van signs to your vehicles. Whether you have a single delivery van or a whole fleet, magnetic signs are a flexible and cost-effective way of branding your service vehicles. You can stick these on your van's metallic flat surfaces such as on the doors, the sides, or the back. These are a great alternative to putting permanent decals that may damage your van's paintjob through the years.
Our magnetic van signs are made of durable 30 mil magnetic material and professionally printed in full-color digital UV. These signs are weatherproof and won't lose adhesion even when exposed to rain or snow. The UV printing also makes the signs resistant to fading due to sunlight. With proper care and maintenance, our magnetic van signs will last up to three years.
Magnetic Van Signs:
Use

Vans, Temporary

Material

30 mil (0.030") Magnetic Material

Orientation

Landscape

Printing

Full Color Digital UV

Finishing

Rounded Corners

Ease of Installation

Easy - Apply Directly to a Clean, Smooth, Metal Surface (not for use on aluminum or other non-ferrous metals)

Care & Use

Shipping

Templates

Order Your Custom Magnetic Van Signs in 3 Easy Steps!
Choose the size you need for the space you have in mind.
Upload your artwork or use our online design tool to customize your magnetic van sign.
Once your design is ready, you will be directed to your cart. Here you can set your order quantity and see your order's estimated total price.
Ordering more than one magnetic van sign? eSigns offers Quantity Discounts! Get significant savings when you order in bulk. You can view the different discounts, as well as the turnaround time for your order below the design upload button.
Magnetic Van Signs Design Guide
Amplify the effect of your magnetic van signs by using design elements that are intuitive for your audience. Here are a few simple tips to keep in mind for your next magnetic sign:
Avoid visual clutter – Keep the design clean and minimal. Focus on your logo, name, and contact information. Adding unnecessary elements could distract your audience and they might miss out on the key message you're trying to communicate.
Use color to your advantage – Colors play a big role in getting heads to turn. Bold colors such as red or eye-catching neons automatically catch the eye's field of vision even from afar. Let these elements capture their attention while the rest of the sign should reel them in.
Go simple with fonts – The temptation to use fancy fonts is always there. However, you have to keep in mind that magnetic signs are usually seen from a distance so it's better to go with simple and straightforward fonts that will be legible from any angle.
Magnetic Van Signs Care Guide
How to Install Magnetic Van Signs
Before everything else, measure the surface and ensure that there is enough flat space to fit your magnetic van sign.
Thoroughly clean the surface. Pat dry.
Align the magnetic sign on the exact spot you want to place it on.
Stick it on. Align and adjust as needed.
Smooth out any air bubbles that may have formed using your hand.
Magnetic Van Signs Care Instructions
While our magnetic signs are durable and weatherproof, a little care goes a long way in prolonging its use. Follow these simple care instructions to guarantee that your magnetic signs last for years:
Wipe away surface dust on a weekly basis.
If you notice that dirt and grime have built up on the magnetic sign, remove it. Thoroughly wash the vehicle surface as well as the sign with warm water and mild soap. Pat dry with a clean cloth.
If the magnetic sign gets wet from rain or snow, remove it after use. Clean both the surface and the sign with warm water and mild soap. Pat dry with a clean cloth and reattach.