Retractable Banners Uses - Creative Marketing Promotions

Maximizing the Use of Retractable Banners
We all know the important role that signage plays in business. It attracts attention, boosts name recall, and establishes brand presence. More importantly, it gets the word out about your business or message at a glance. However, installing different vinyl banners or yard signs on a daily basis could be challenging for many people. This is where retractable banners shine. Portable retractable banners give you freedom to put up a sign in seconds and taking them down is just as quick. Each banner comes in a carrying case that's lightweight, easy to transport, and doesn't take up too much space.
We've outlined below some of the most popular uses for retractable banners, along with some out-of-the-box ideas you might want to consider.
Common Uses for Retractable Banners
Tradeshows – At tradeshows, space is at a premium. Retractable banners let you advertise and display brand information without taking up too much space. You can design your banners to grab attention while your employees manning the booth or table will be the ones to close the sale.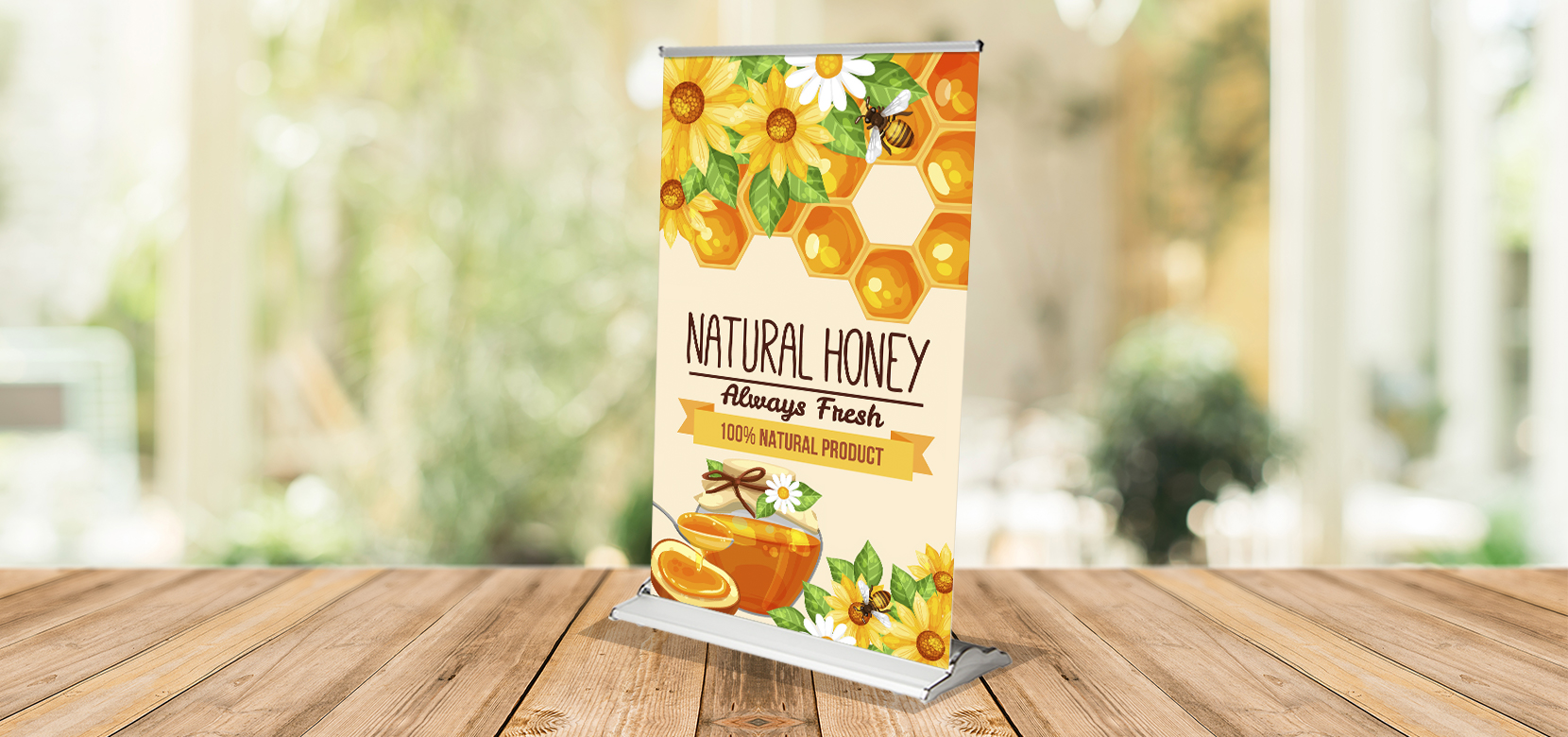 Community Fairs – Putting up portable banners are helpful, even in small events such as farmers' markets. Retractable banners let you stretch your budget for branding. You can also print key brand information or value props for your products, such as organic, free-range, or hand-picked to name a few.
Events – Make your event a success with retractable banners. You can use these days or weeks ahead of the event to get the word out. On the day itself, you can use the banners for directional signage, or display the different activities that will happen so that your visitors are informed.
Conferences – Retractable banners in conferences can be set up in strategic locations to convey important information. They can outline all the speakers for the day, provide directional information, and provide the key points to be discussed at specific panels.
Creative Uses for Retractable Banners
Seasonal Promotions – Need signage for a holiday promotion you're running? Or are you offering a special menu just for the weekend? Retractable banners let you effectively advertise niche or short run promotions inexpensively.
Decor – Interior decorations for your office need not be expensive. You can use retractable banners to create elegant designs that go well with your interiors. You can also use the banner to add your company's mission statement and other messages that you may want visitors to see and read.
Directions or Wayfinders – Retractable banners can help direct navigation towards your establishment. You can place these in busy thoroughfares with an eye-catching design to drive traffic to you.
Photo Backdrops – Create a backdrop in seconds. Retractable banners gives you an instant background for photoshoots wherever you are. These are perfect for graduation portraits or yearbook photos. You can also place these inside your establishment to use as designated 'selfie stations'.
Retractable Banners – Ultimate On-the-Go Signage Solution
The best thing about retractable banners is that you can use them anywhere. You can use one on its own, or to complement your other marketing materials. It is an inexpensive display that overperforms every step of the way. Whether you use them traditionally or creatively, retractable banners are a trusty companion that every marketer should have in their corner.
Order your retractable banners at eSigns today!

---
Don't see what you're looking for?