FAQs - Screen and Digital Printing

SCREEN AND DIGITAL PRINTING
• Are eSigns.com products Screen-Printed?
With one exception, no.  The majority of eSigns.com products are not screen-printed.  
Banners (Gloss, Indoor, Matte, Mesh, Pole, Premium, Table Front, and Window), regular Yard Signs, Magnetic Signs, A-Frame Signs, Banner Stands, etc., are digitally printed.  Digital printing is a commercial application of the same method used with desktop inkjet and laser printers.
• Which eSigns.com product is screen-printed?  
PLEASE NOTE that due to the complexities of the screen-printing process, Screen-Printed Yard signs are NOT covered by our Goof Proof Guarantee.
• How does screen-printing differ from digital printing?  
The digital printing process is similar to that of a home computer's inkjet printer, but on a larger industrial scale.  Our printers use industrial inks that are suitable for both indoor and outdoor use. The digital process allows for near photograph quality images.  All colors are produced using a mix of Cyan, Magenta, Yellow and blacK (CMYK), meaning that Pantone® colors may not be as bold and vibrant as those produced on a press.  We print directly to the substrate (sign material). The images (sign designs) are separated by a Computer Numerical Control (CNC) drag knife system.  Even though this system give us a throughput that is amongst the fastest in the industry, extremely large 1- or 2-color jobs printed using a single design may be better suited for screen-printing.
 The screen-printing process is much like an industrial version of using a stencil.  A design (the image to be printed) is photographically transferred onto a very fine fabric (the screen).  The non-printing areas are blocked off and the fabric serves as a stencil.  A separate screen is prepared for each color to be printed.  The ink is wiped across the screen to pass through the unblocked pores and reach the substrate.  The sign is cured in an oven, and the process is repeated with the next color.  
• Are there any special requirements for Online and/or Print-Ready designs that will be screen-printed? 
There are.  Screen-printing has stricter requirements than digital printing, because Screen-Printed Yard Signs can only be printed with one [1] or two [2] colors.  Some of the items noted below apply specifically to print-ready files being uploaded to our system.  A number of file extensions are used in the list below to describe various types of image files, these include:
AI = Adobe Illustrator
EPS = Encapsulated PostScript
GIF = Graphics Interchange Format
JPG / JPEG =  Joint Photographic Experts Group
PDF = Portable Document Format — Please note that Adobe PDF files can be created in many different programs or converted from many different file types, and are not true vector files themselves, though they are accepted by us and reviewed for use on screen?printed signs.
PNG = Portable Network Graphics
These requirements are:
Acceptable File Types:  If uploading a prepared design file, that file must be a true Vector file (e.g. an AI, EPS, or PDF file).  All images imported into your design must all be be Vector images.  For example, importing a JPG image into a design that will be saved as an EPS file isn't allowed.
Avoid Converting Non-Vector Files:  Design files being created in 3rd-party programs must be created as vector files (such as AI, EPS, or PDF).  Converting a raster image (such as JPG, GIF, or PNG) to vector files is not permitted.  
No Clipping Masks:  Clipping masks (A group of layers to which a mask is applied. The bottommost layer, or base layer, defines the visible boundaries of the entire group.) are not allowed and do not work with the screen-printing process.
Embedded Images Only:  All images used in the design (1- or 2-Color clipart and logos) must be embedded within the design.  Hot-linked images (those which are stored elsewhere, such as on a website or in cloud storage) are not permitted. 
Limited Color Palette:  Screen-printed signs from eSigns.com use a 22+1 color palette.  "22+1" refers to the twenty-two permitted colors plus "White".  For screen?printed signs, White is a special case.  During production White (RGB 255,255,255) isn't printed as a color, but rather it represents the absence of any colors.  White isn't printed on these signs, but is instead where the white Coroplast material will show through the printed design.

No Photos:  No photos of any kind may be used in a screen-printed design.  Photo image formats use color palettes which are far too large for this kind of printing.  For example, the JPG format uses a palette of 16,777,216 colors.
Limited Clipart / Logos:  Any Clipart or Logo images in your design must be 1-Color images.  They must use the same number of colors (or fewer) and must use the same colors as the rest of the design.
For example:
— A 1-Color Screen-Printed sign uses Text in Carmine Red.  Logos or Clipart added to the design must be either Carmine Red, White, or a combination of Carmine Red and White.
— A 2?Color Screen-Printed sign uses Text in Black and Text in Lemon Yellow.  Logos or Clipart added to the design must be Black, Lemon Yellow, White, Black and Lemon Yellow, or any combination of Black, White, and Lemon Yellow.
Border Required:  An empty/unprinted border of half an inch (0.5") must be left on all four sides of the sign (Top, Bottom, Left, and Right).  For signs of 24"×36" and larger, that border must be one inch (1.0").  Screen?printed signs are NOT full bleed.
Convert Fonts to Curves / Outlines:  A function of software with vector drawing capabilities, "convert to curves" refers to taking text and converting it into vector curves (or outlines). It turns the text into a graphic that can no longer be edited with the software's type tools but that can be edited as vector art. A separate font file is then no longer necessary to accurately view or print the design. 
Design's Dimensions Must Equal Sign's Dimensions:  Files submitted to us must be the same size as the finished screen?printed sign.  Smaller files, larger files, and odd-sized files are not permitted.  At present, we offer 18"×24" Screen-Printed Yard Signs.  Using that as an example, design files for such signs must be eighteen inches (18") high and twenty-four inches (24") wide.
PLEASE NOTE that files which meet all the points above may not be suitable for print as screen?printed signs, and that customer?submitted "print ready" designs may still require modifications before being approved for print.

---
Don't see what you're looking for? Try one of the categories below:
ORDER YOUR BANNERS NOW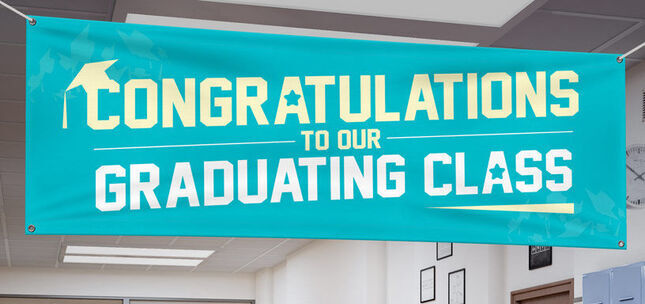 Custom Vinyl Banners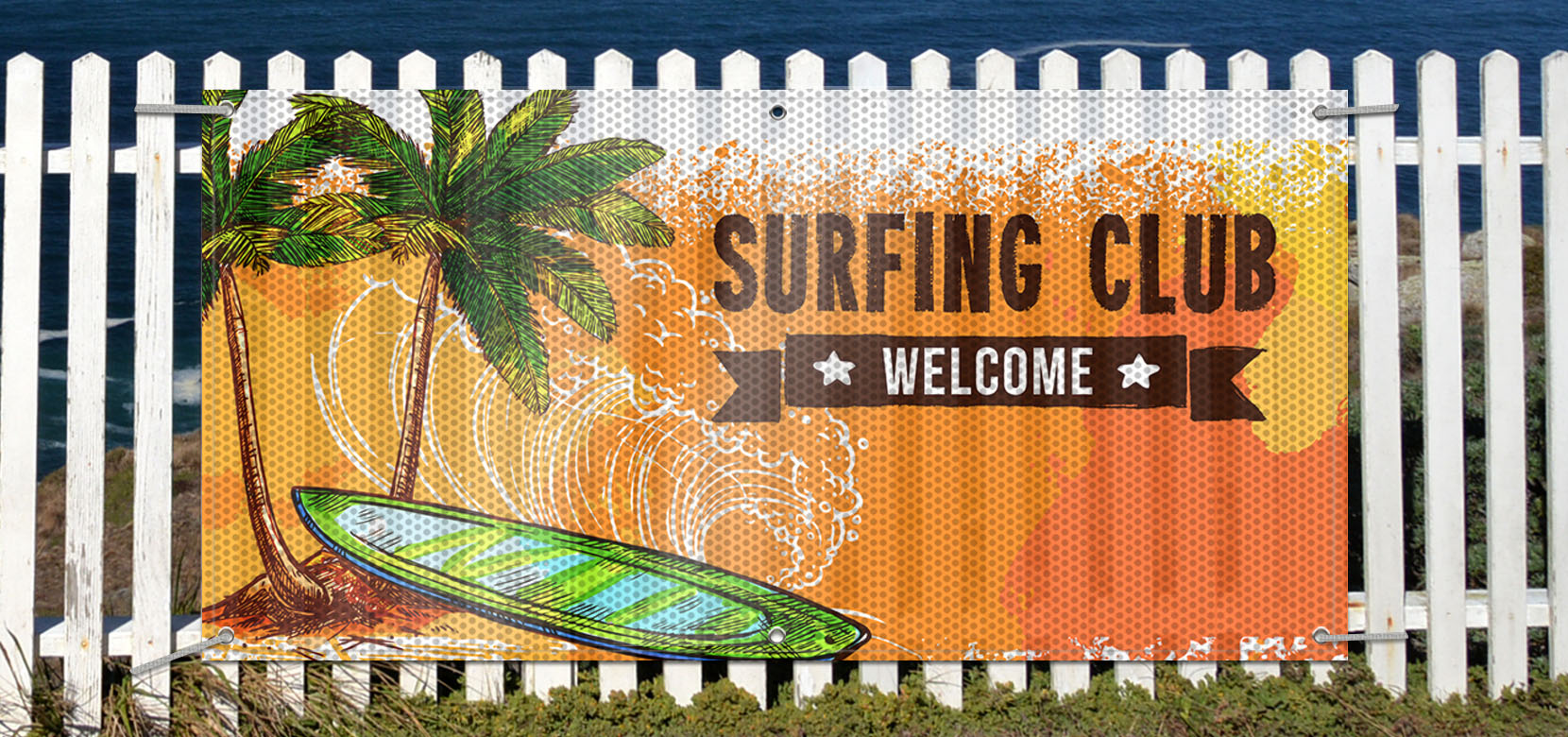 Custom Mesh Banners
More Knowledge Base Articles
Banners
Banner Stands
FAQs
Yard Signs
Customer Service personnel are available during our service & support hours (all times Eastern):
9:00 AM to 11:00 PM, Monday – Thursday
9:00 AM to 10:00 PM, Friday
10:00 AM to 4:00 PM, Saturday
You're welcome to contact us by Telephone (1-800-494-5850), Email (cs@esigns.com), Live Chat (using the button located in the top-right on eSigns.com), or Support Ticket.