Print Ready File Tip - Sending Design Files by Transfer Service

SENDING DESIGN FILES BY TRANSFER SERVICE
After checking your design file to make sure it fit within our File Preparation Guidelines (full-sized flattened PDF, TIF, or JPG in RGB colors at 150 DPI resolution) your file is still more than 100 Megabytes (MB) in size, how can that file be sent to us here at eSigns.com?
You'll not be able to upload the file directly to your account, but that is not an insurmountable obstacle.
To send files of 100 MB or more, a 3rd party file transfer service may be used.
If you've not already done so, we recommend compressing your file into a ZIP, RAR, or SIT archive as the first step.  I've created an example 4'×8' design PSB file (Adobe's Large File Format) which is 3.10 Gigabytes (GB) in size.  Using the built-in "Compressed Folder" feature in Windows 7® produces a ZIP file that is 113 MB in size.
To send-in a large file, third-party services or your a system of your own may be used (such as FTP or personal cloud storage devices).  Recently file transfer and cloud services have proliferated, providing a fairly wide variety of choices available.
Our most-recommended 3rd party service is WeTransfer.com:
 Files of up to 2 GB may be transferred without requiring that you have a WeTransfer membership. 
A number of other services are available that feature a number of different transfer size limits with membership.  These services include (but aren't limited to):
Hightail — box — Dropbox — ShareFile — SugarSync — onehub
justcloud — OpenDrive — DropSend  — 4shared — sendthisfile
MediaFire — Google Drive — OneDrive — mailbigfile — Mega
As part of the upload process to one of these services, you be presented with a download link for the file.  Some (if not all) will also ask you for the email address of the person you would like to share the file with.  When sending a download link to us, the email address to use will be:  cs@esigns.com  For more information on sending files to us by email, please refer to this Knowledge Base article.
When you have a download link, go back to your eSigns.com account and select the desired sign type and size for the file.
Once selected, choose the "Upload Print-Ready Design" option.  Copy-&-Paste the download link into the Notes box, and be sure to mark the checkbox in the lower left corner to let the system know that you have a link, rather than a file.
The proof process may proceed normally from here.  For more information on the Proof process, please refer to this Knowledge Base article. 

---
Don't see what you're looking for?
ORDER YOUR SIGNS & BANNERS NOW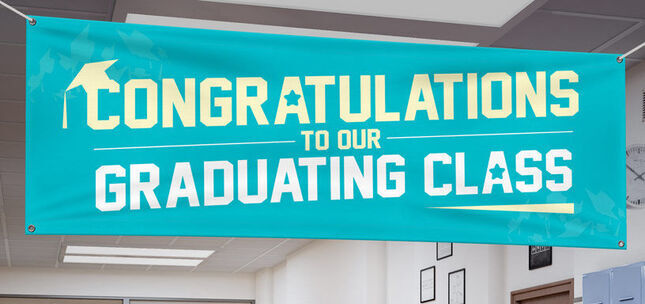 Custom Banners

Custom Yard Signs
More Knowledge Base Articles
Banners
Banner Stands
FAQs
Yard Signs
Customer Service personnel are available during our service & support hours (all times Eastern):
9:00 AM to 11:00 PM, Monday – Thursday
9:00 AM to 10:00 PM, Friday
10:00 AM to 4:00 PM, Saturday
You're welcome to contact us by Telephone (1-800-494-5850), Email (cs@esigns.com), Live Chat (using the button located in the top-right on eSigns.com), or Support Ticket.